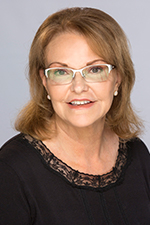 R. Jessie Edwards, RN, MN, FNP-BC
A board-certified Family Nurse Practitioner (FNP-BC), Jessie has highly specialized training in cosmetic assessments and treatments. She is a registered nurse whose experience and education are backed by extensive postgraduate training. Jessie received her Bachelor of Science degree in nursing from the University of Portland and then earned her master's degree in nursing from Washington State University.
At Oregon Plastic Surgeons, Jessie enjoys working with patients on their assessments, diagnoses, and treatment plans. She has a lead role in skin care treatments and performs BOTOX® Cosmetic injections, dermal filler injections, NovaThreads, and more. Jessie is a compassionate and collaborative nurse practitioner with more than 25 years of experience. She is committed to patient satisfaction from your consultation to your procedure and through your recovery.
---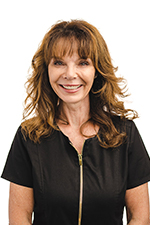 Kathy Gehrke, Aesthetician
Kathy is an expert aesthetician who offers her services at Oregon Plastic Surgeons. She was born and raised in England, moving to Oregon when she was a teenager. From a young age, Kathy had a passion for cosmetology and hair design and she obtained extensive experience in the industry. As our staff aesthetician, she enjoys helping patients feel their best. She offers a wide array of skin treatments and is an expert in the medical-grade skin care products that our practice offers. Kathy also enjoys gardening with her husband Mark, fashion design, sewing her own clothes, and working out.
---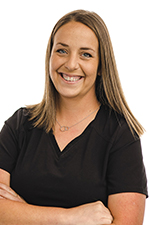 Stephanie, Medical Assistant
Stephanie has lived in Oregon all her life. Stephanie, her husband, and three children enjoy being in the woods. Whether it's hiking, riding quads, or riding horses, the family enjoys getting out there, and enjoying Oregon's beautiful scenery. Stephanie has been in the medical field for nearly 15 years, the majority of that spent in the Ophthalmology field. Stephanie loves working with Dr. Austin and his entire staff. Seeing what a difference this practice can make for a patient's health, and self-confidence has been a very fulfilling experience.
---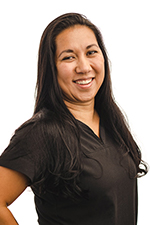 Annie, Medical Assistant
Annie relocated to the Willamette Valley from Southern Oregon 6 years ago with her husband and two boys. In her free time, she enjoys being with her family, whether it be watching movies or a weekend at the beach (her favorite getaway). She also loves martial arts and currently holds ranks in two disciplines, including a second-degree black belt in karate. Annie has been in the medical field for 18 years and in various specialties, but Oregon Plastic Surgeons is by far the most rewarding place to work and loves seeing the time and care the doctors devote to their patients.
---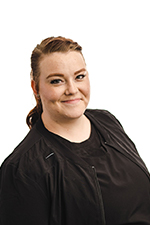 Naomi, Front Office
Naomi is a native Oregonian who has been working front office in the medical field for a little over 4 years. When she is not working, Naomi is heavily involved at her church in both the youth program and helps run the music department. Naomi loves working with the team here at Oregon Plastic Surgeons because she loves how approachable and caring the doctors and staff are with coworkers and patients alike.
---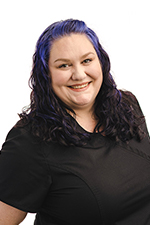 Kacy, Front Office
Kacy joined our team after relocating to Salem from Northern California. She has 20 years of medical office experience, working in many different specialties. Kacy has two grown children who are on their own now, but she still looks forward to every visit. She spends most of her free time with her "best friend" Buddy, a beautiful Golden Retriever. Kacy loves music, movies, cooking, and being out in nature. She believes laughter is the best medicine and tries to put a smile on everyone's face. Kacy feels very grateful to be part of the family at Oregon Plastic Surgeons and loves interacting with our patients and staff alike.
---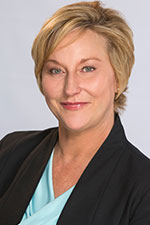 Kristin, Practice Manager
Kristin has enjoyed managing medical practices for over 25 years with Oregon Plastic Surgeons her favorite since 2007. The physicians are the most compassionate and caring she has had the opportunity to work with and staff that truly cares for the patients. Kristin enjoys spending time with her family, going on hikes with her two German Shepherds, and preparing amazing pasta dishes.